The United States is known to have some of the best universities and institutions that provide quality academic training. That is why many individuals have decided to come to the United States to enroll and earn their degree.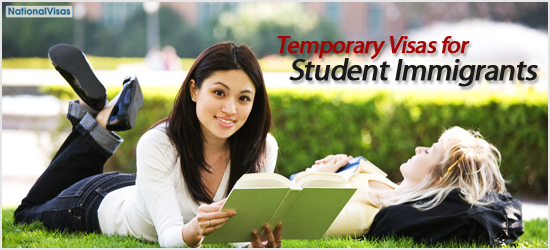 During the whole time that they are studying, they are able to meet new people, grow to love the culture, enjoy the places, scenery and activities, and fall in love with the entire package. But after they graduate, what becomes of these people? Where do they go? Are they able to use their acquired skills in the country? Or are they sent back home to find work and invest their knowledge in another culture?
Over the years, many students have been forced to come home to their home countries because their student visas have expired and that there are no options for them to work and convert their visas into work visas or permanent residence.
The case of Kazeem Olanrewaju, a Nigerian native, is one example. He entered the US with a student visa and now, that student visa is about to expire. He fears for the worst. But with the Congressional leaders and President Barack Obama having pledged to address immigration problems, Olanrewaju may get a reprieve.
After 8 years of study he has a doctorate in chemical and biochemical engineering from the University of Iowa, he may be able to stay in the country with another type of visa under possible new arrangements.
"I don't think it's wise or makes any sense to spend that kind of money on someone, then leave them to struggle for themselves," said Olanrewaju who had a full scholarship while taking his degree.
Congress has proposed the STEM (Science, Technology, Engineering, and Math) Act.
"There's a broad recognition that the STEM area is one that's a critical need," said Des Moines lawyer Lori Chesser of the Chicago Council on Global Affairs Immigration Task Force.
However, there is some opposition to the Bill as it could possibly cause an imbalance in the number of visas in the diversity visa lottery program.
It is believed that such graduates and holders of Master's and Doctorate degrees in STEM will contribute much to the development of the economy of the United States. It would be terribly unwise if they will be earning their degrees in the US and learning all the technologies while using these for the advancement of other nations just because the government cannot provide them the visas needed so that they can stay in the country.
For more US visa information, contact National Visas. If you desire to apply for a USA visa for students, National Visas can give you the ample and necessary information about US visa. It will also guide you in your application for USA ESTA visa if you qualify to the Visa Waiver Program of America.